Huff Post Covers BaDoinkVR's Donald Trump VR Porn Parody
Ryan Barrell penned this post for Huffington Post. PornHub is mentioned first, but BaDoinkVR is indeed acknowledged.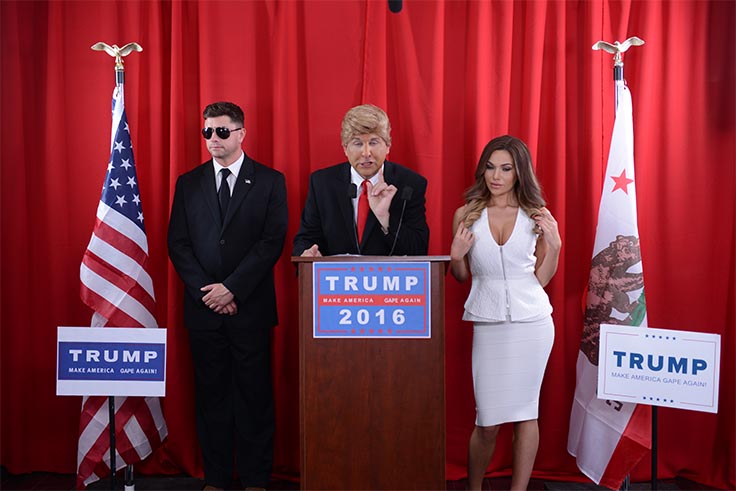 It's clear that the writer watched the video, mentioning that the final, fitting insult to Donald was the fact that the two female performers starring as Sarah Palin and Melania Trump were resigned to satisfying one another, since Trump–or more specifically the porn star playing Trump–was incapable of rising to the occasion.
Barrell also mentioned an all-male porn parody, produced by our friends at Naked Sword.