Facts vs. Friction: VR Porn's Role in Data Commercialization (part 2)
This is part 2 of 2. In the first part, I tried to provide a little background on the subject of data commercialization, and how the opportunity arose–basically fell in my lap–for BaDoinkVR. In short, we were–and still are–in the position to generate some very it looked like a goldmine. We were in the position to generate numerous surveys, and, most importantly, numerous targeted responses inexpensively.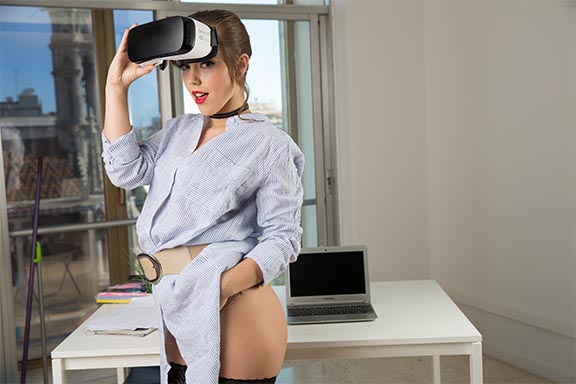 The issue we ran into is no surprise: fear of VR porn. Every research firm we spoke with, even those salivating at the notion of having so much consumer data at their disposal, so much more than any other research group, demurred.
I did not bang my head against the wall too much after resigning myself to the fact that this bird was not going to fly. However, in a broader sense, it made me sad. The truth, after all, is out there; or, more accurately, the truth is in here. Yet, the fact that the truth is being written by a porn company means that research firms are opting to fly blind.
An association with us potentially damages reputations. And that risk is significant enough that all would prefer to guess at the truth, work from unnecessarily small, and thereby likely inaccurate data. It's an unfortunate commentary. And it only underscores the value of truth.
Perception, we know, always outranks truth, even in the time of Big Data.